The Foundation's Board of Trustees voted unanimously to add three Stewards of Saint Peter to its ranks.
Paul Hill of Regina, SK, Canada, Tim Ristoff of Ladera Ranch, CA and Cosmo DeNicola of Philadelphia, PA were elected to three-year terms.
Also re-elected to three-year terms on the Board of Trustees were Archbishop Samuel Aquila and Stewards John Crowley, James Davis, Dixon Doll, David Fischer, Ward Fitzgerald, John Kennedy, Michael Mooney, Robert Neal, Michael Shannon, Michael Sullivan, Michael Shaughnessy, Tammy Carter Tenaglia and Eduardo Verastegui.
Officers re-elected to one-year terms were Rob Neal, Vice Chairman, Niall Gannon, Lay Member, Eustace Mita, President, and Niall Gannon, Treasurer. Patricia Flatley is the newly-elected Secretary, taking on the role previously held by the late Den Jilot.
Hill will serve on the Investment committee, Ristoff on the Governance and Nominating committee and DeNicola on the Grants Review committee.
Here is some background on each of our new and distinguished Trustees: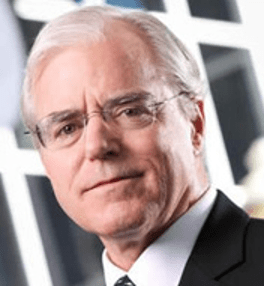 Paul Hill
After graduating from Georgetown University (BSBA '67), Washington, DC and the Richard Ivey School of Business program (MBA '69) and gaining significant experience in the investment banking industry for approximately eight years, Paul J. Hill is the third generation in the Hill family to lead The Hill Companies. He was the driving force in structuring the 1991 transaction that led to obtaining the controlling interest in Crown Life and relocating its head office from Toronto to Regina. He subsequently became its Chairman. The Hill Companies now operate in the areas of real estate, insurance, media, oil and gas, and manufacturing.
In 2010, he was entrusted as a Knight of St. Sylvester by Pope Benedict XVI in acknowledgment of his charitable work. He has also received the Canada 125 Medal, the Queen Elizabeth II Golden Jubilee Medal, the Queen Elizabeth Diamond Jubilee Medal, and the Order of Canada (2015) – which is one of the country's highest civilian honors that recognizes outstanding achievement and service to the nation.
Paul and his wife Carol have received the CTV Citizens of the Year (2014); Philanthropists of the Year from the Association of Fundraising Professionals, and most recently, were awarded the Queen Elizabeth II Platinum Jubilee Medal in 2022. Paul has received the prestigious recognition of the Saskatchewan Order of Merit and, along with his wife Carol, were named Humanitarians of the Year by the Canadian Red Cross in 2017.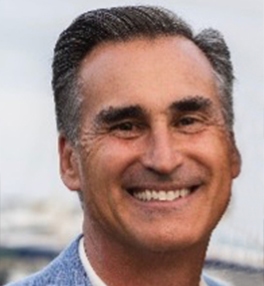 Tim Ristoff
Tim is Chairman and CEO of TriVista Business Group Inc. an Advisory Firm that supports Private Equity with Transaction Services and Enterprise Value & Operations Improvement. In addition, he serves as Chairman and Managing Partner of TriVista Capital Partners, LLC a Co-Investment Private Equity Firm.
Tim is a board member of several private companies as well as a member of the National Advisory Board for the Catholic Leadership Institute. For the past several years he was the Vice-Chairman of JSerra Catholic High School and was previously a member of the Board of Directors for Children's Hospital Orange County (CHOC). For the past 16 years, Tim and his wife Laura have been active members in their local Legatus Chapter.
Tim and Laura reside in Orange County California and have been married 33 years. They have three sons, Brandon (26) works for a Public Policy Think Tank, Cole (23) works in the family business as a Sr. Associate in the Mergers and Acquisitions Group, and Grant (20) attends the University of Pennsylvania where he is majoring in Economics and plays defensive end on the UPenn football team.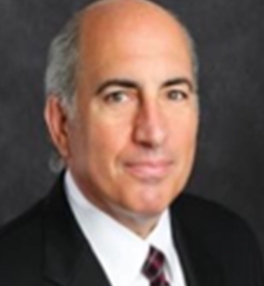 Cosmo DeNicola
As a global business leader and 40-year entrepreneur, Cosmo has founded seven businesses, acquired 10 companies, took a business public, and sold seven companies to private equity and publicly traded, global companies. Cosmo has experience managing a diverse portfolio of businesses serving 17 countries including technology, healthcare, media and professional football while actively managing humanitarian initiatives that impact positive, global change.
Cosmo's companies have contributed to the rollout of Electronic Medical Records, Healthcare Point of Care Mobility, Chronic Disease Management, Cloud Computing (ERP) and Digital Transformations.
Cosmo's commitment to his Family Business Portfolio has seen him acknowledged as Ernst & Young's (EY's) Philadelphia Region 2018 Entrepreneur of the Year. Cosmo's business efforts and companies have been distinguished by many international associations for their award-winning Software and Chronic Disease Management innovations.
Cosmo's Humanitarian efforts are focused on areas that impact world health, cultural diplomacy, conservation, and recognition for those that influence change. He serves as a board member of the Humpty Dumpty Institute (HDI), a New York based non-profit organization that works in tandem with the United Nations to implement humanitarian projects tackling difficult global and domestic issues. The Steinberg DeNicola NFL Humanitarian Awards (55 Honorees) annually recognizes NFL Players, Coaches, Owners, and Executives for outstanding contributions to their communities. In 2021 Cosmo established the DeNicola Family Foundation 501 (c) (3).
Cosmo resides in the Philadelphia area with Janet, his wife of 48 years. He has two children and two granddaughters.